(This post is by Kristin Kury, BMC class of 2016)
Today in rehearsal we had our first taste of playing in the space–a luxury to have so early in the rehearsal process.
We are seated around what is probably the largest dinner table any of us have ever eaten at. It is grand, it is epic, it is intimidating. Every shift, glance, seat choice (or assignment) feels like it could be a political move. Be careful which dinner fork you use….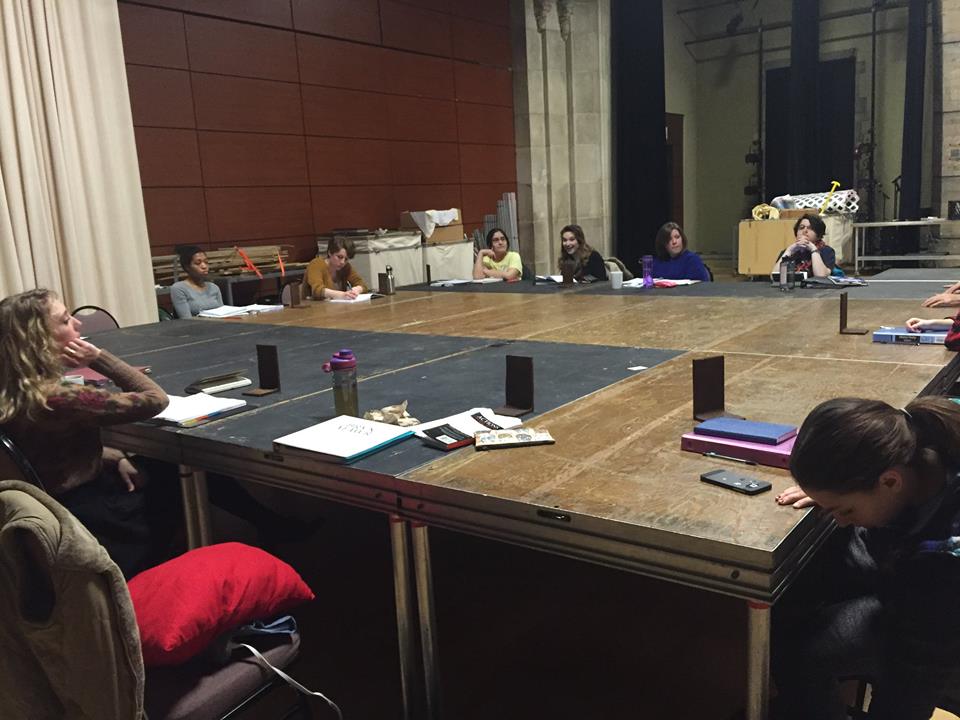 We played around with the scale of this table, noting the effects of what happens when one, two, or many bodies stand on top of the table itself (hint: it becomes a lot like a stage!). We created tableaus by placing our bodies (or pieces of metal) into the space, one person at a time. How can you best build an image off of what someone else laid out before you? How does story begin to form itself? What happens when someone breaks the rules?