(This post is by Bridget Rose McJohn, BMC class of 2017.)
As Kristin mentioned earlier, our Sunday began with the morning free to wander through Reykjavik, try local treats, or to get some more necessary rest.
That afternoon we made our first trip on public transportation to Viðey Island for a day of exploration and God Spy character development.
As we sipped our hot chocolate and ate our waffles in the cafe, many of us talked about the bizarre juxtaposition of the view of Reykjavik as we stood on the island. How can something that feels so serene only be a short ferry ride away from the busy capital? This may be because the island has been uninhabited for so long. While there were villages as early as the 10th century, the last residents moved off of the island in the 1950s.
Skúli Magnússon, known as the "father of Reykjavik," built his home–the first stone building in Iceland–in 1755. Magnússon's bouse is now used as the coffee shop.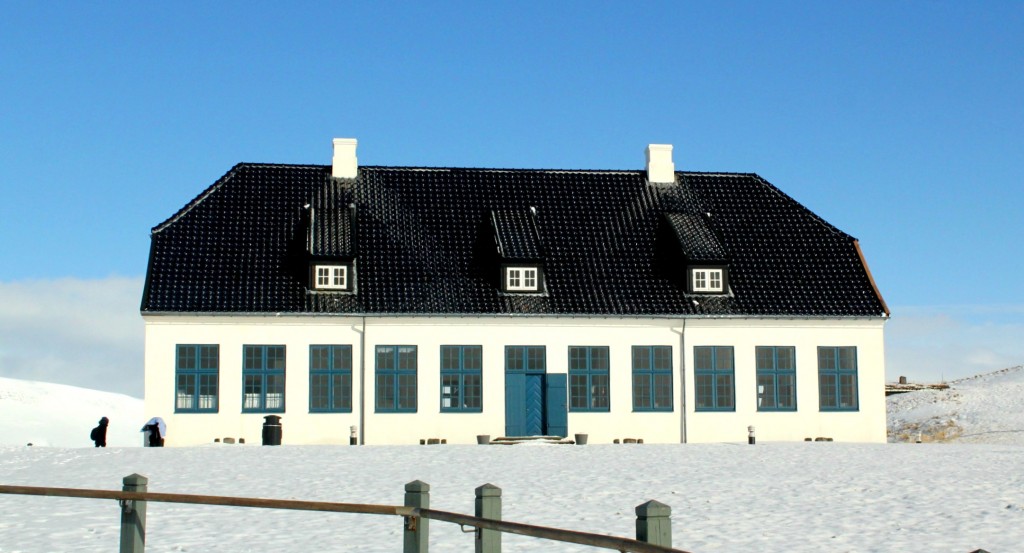 Various statues and a horse barn have been added to the island, leaving Viðey mostly untouched by modern development. Nature flourishes there with over thirty species of birds and 156 different types of plants (this is about a third of Iceland's flora on one island). The remoteness of this island attracts not only tourists, but also offers so many ways for us to play with the landscape and observe daily life from afar.