(This post is by Kristin Kury, BMC class of 2016. All photos in this post are Kristin's as well.)
Today we had a free morning, so a few of us ventured to the Kolaportið Flea Market, which is only open on weekends. Like many flea markets, it was an eclectic mix of things–vintage books, postcards, clothing, jewelry, and of course, touristy crap.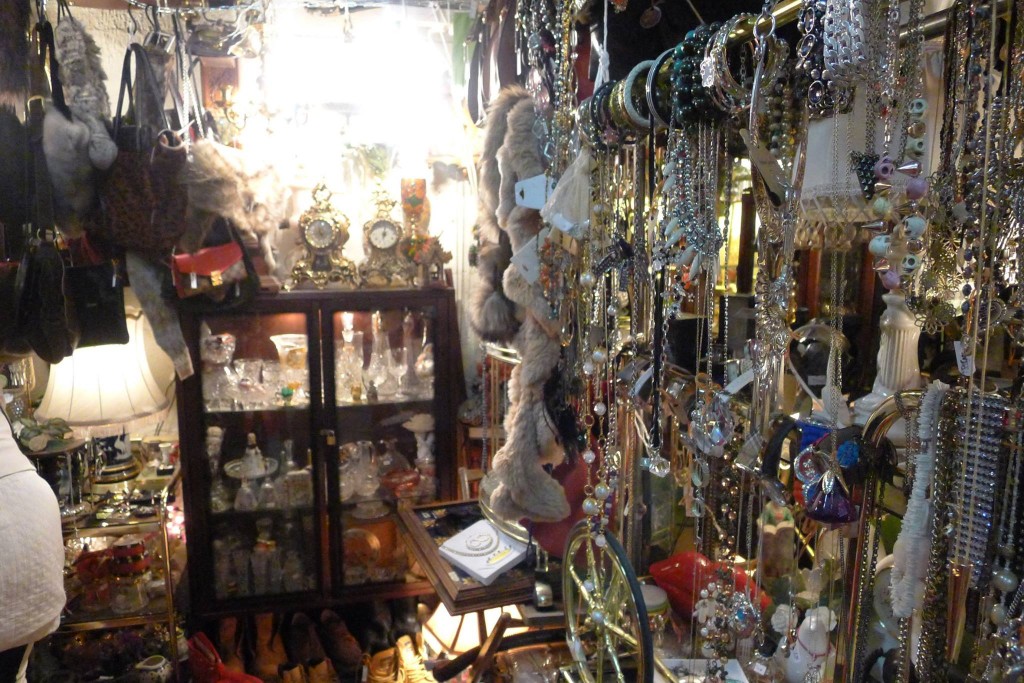 My personal favorite find was the Icelandic romance novels–I guess some things are universal!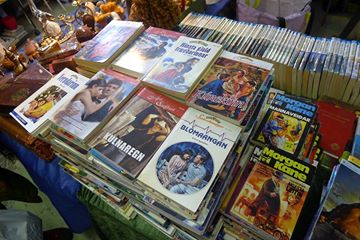 On our way back to the hostel, we stumbled upon the famous Bæjarins Beztu Pylsur hot dog stand. Amelia and I each had one with everything. They were quite tasty, and for less than four US dollars, you could certainly find a worse lunch.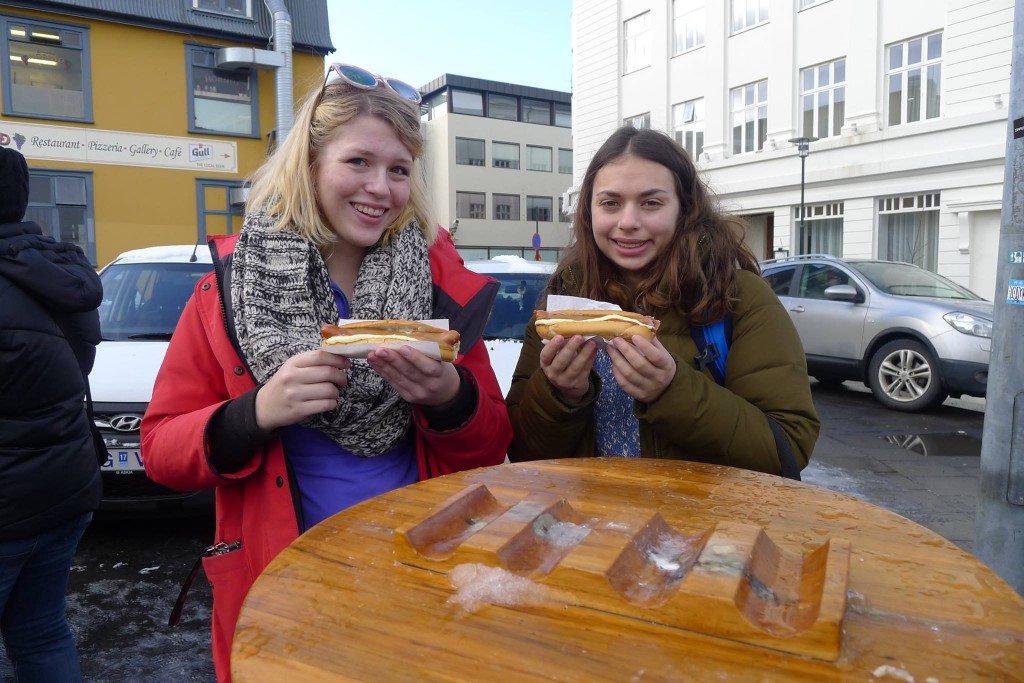 At 12:30, we met up with the rest of our compatriots and as a group headed toward Reykjavik's main bus station–our first experience on public transportation! With City Passes firmly in hand, we rode the bus to a ferry, which took us to our final destination–Viðey Island.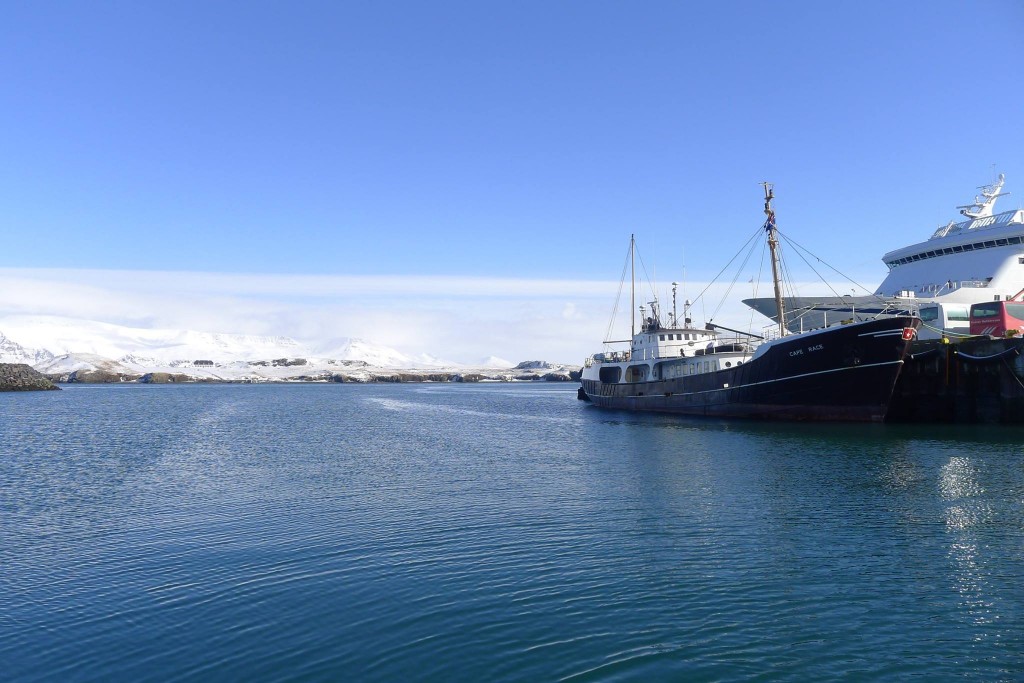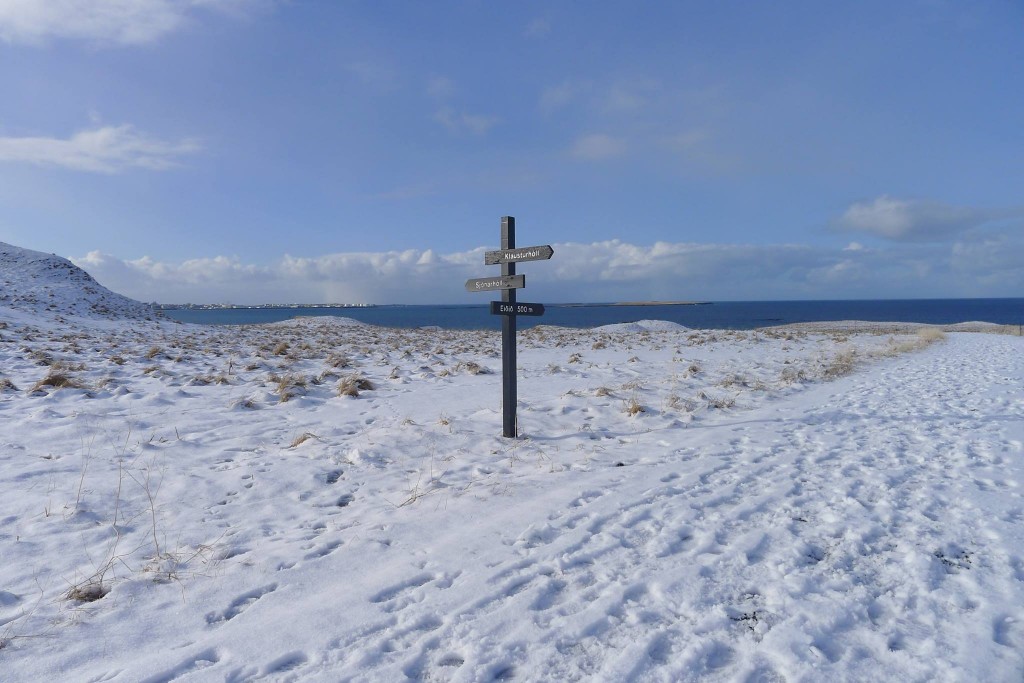 Viðey is the largest island in Reykjavik bay, and is a lovely little place featuring sculptures, hiking trails, and a coffee shop that serves excellent waffles. We used our time on the island to spend time alone with our God Spy characters. For those of us playing characters who get caught in the storm, we were encouraged to spend time in that character's shoes as well.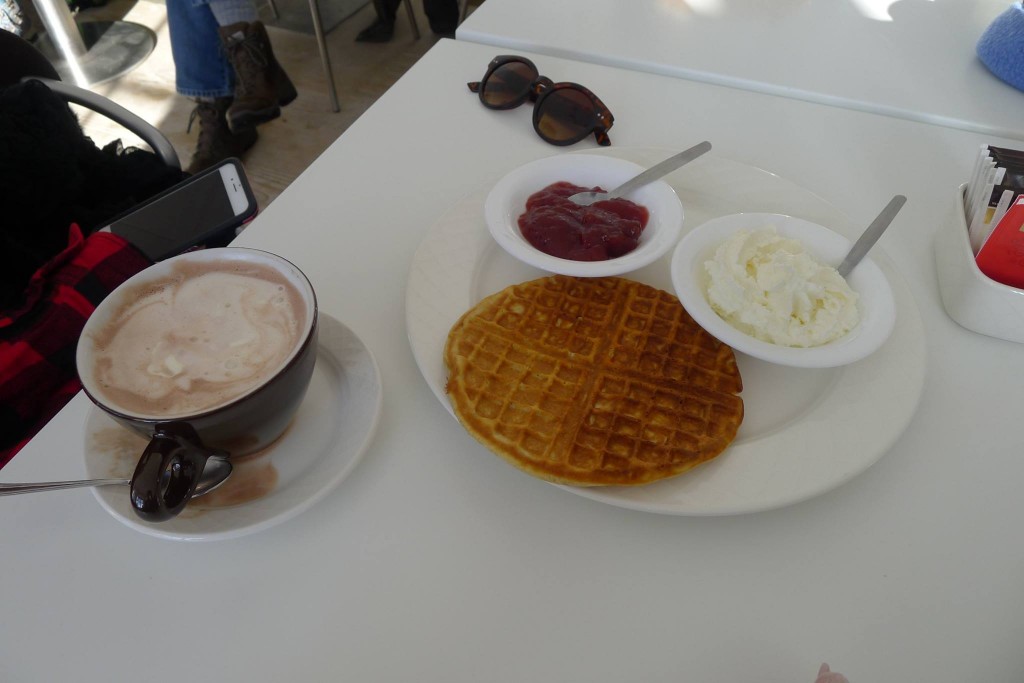 After a well earned hot chocolate and waffle break, we got into pairs and made some work together, playing with texts and our new environment. During this time, we were treated to hail, winds, and, delightfully, a rainbow. You know what they say about Icelandic weather–if you don't like it, wait 15 minutes and it's sure to change.