(This post is by Kristin Kury, BMC class of 2016.)
What do you do when trapped in a West Iceland hostel in the middle of nowhere during a windstorm? Rehearse, of course! After a groggy morning, we got to work on Act Three, during which the characters of Lear face a storm of their very own.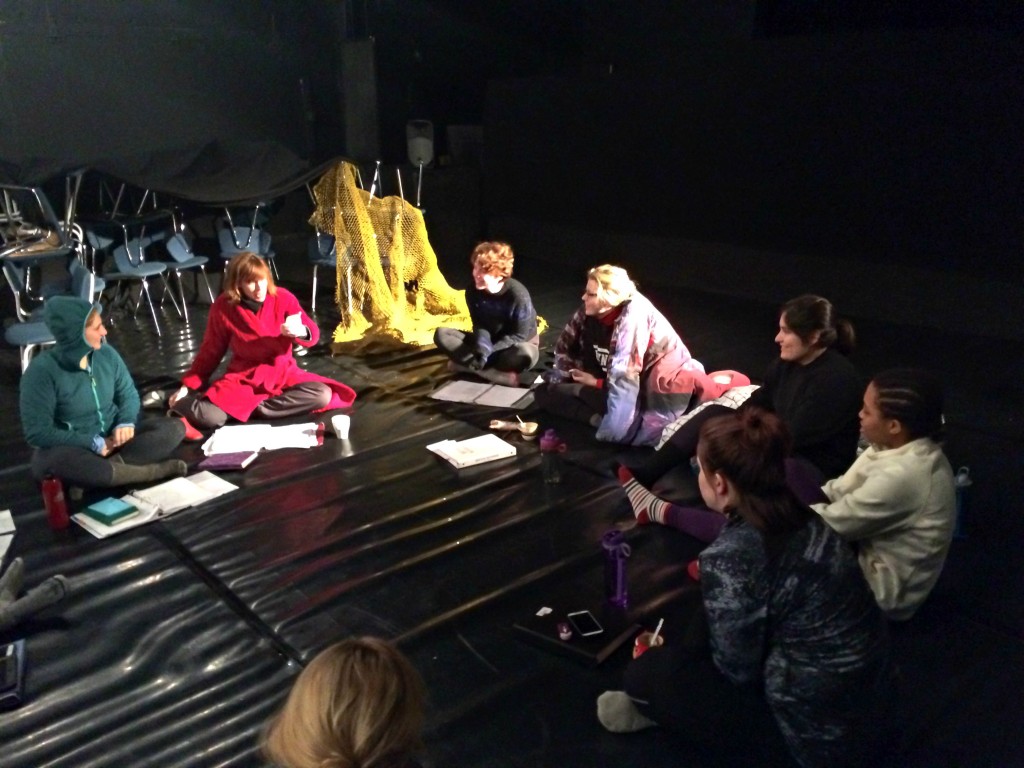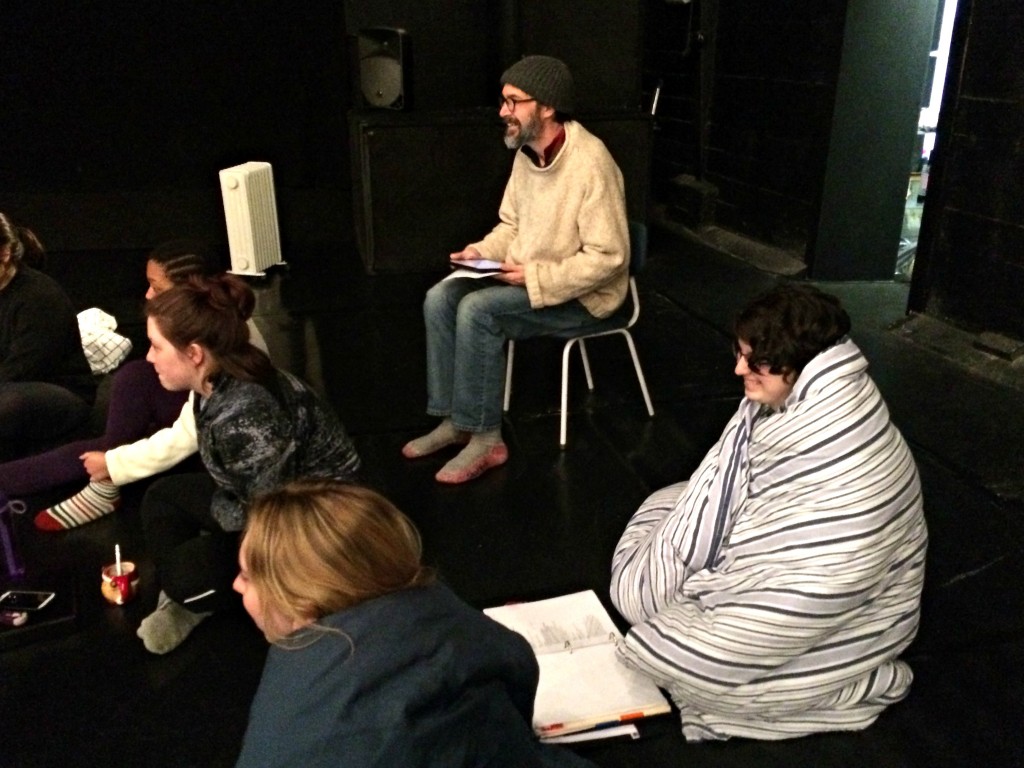 Taking advantage of the various spaces in our hostel, we broke into small groups to tackle the individual scenes. We got a lot of discussion done, and then started to put the scenes on their feet. Some brave few even ventured outside–talk about method acting!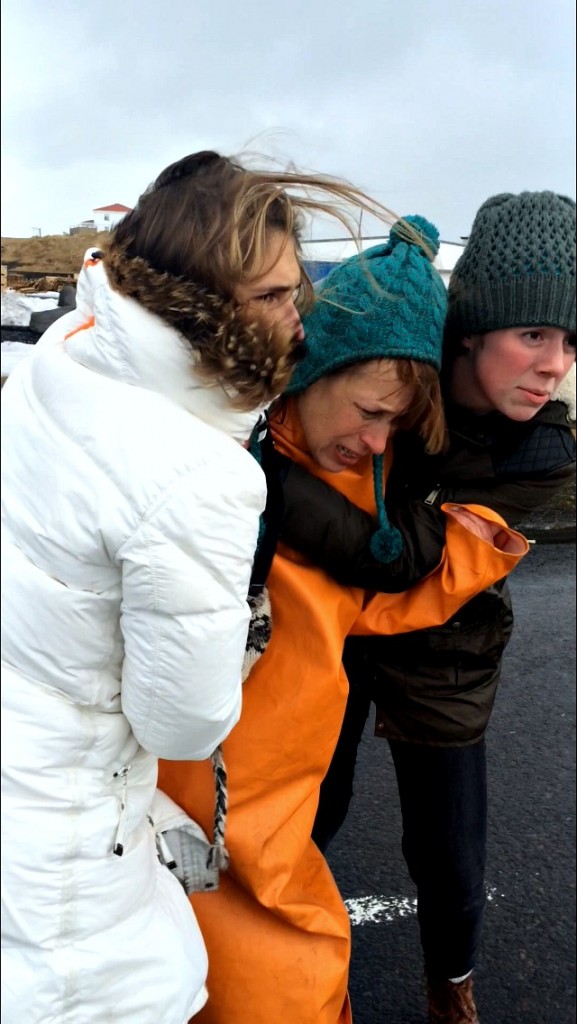 After a full day of rehearsal and a hearty pasta dinner, we moved into the hostel's black box theater, turned off the lights, lit some candles, and ran the storm scenes.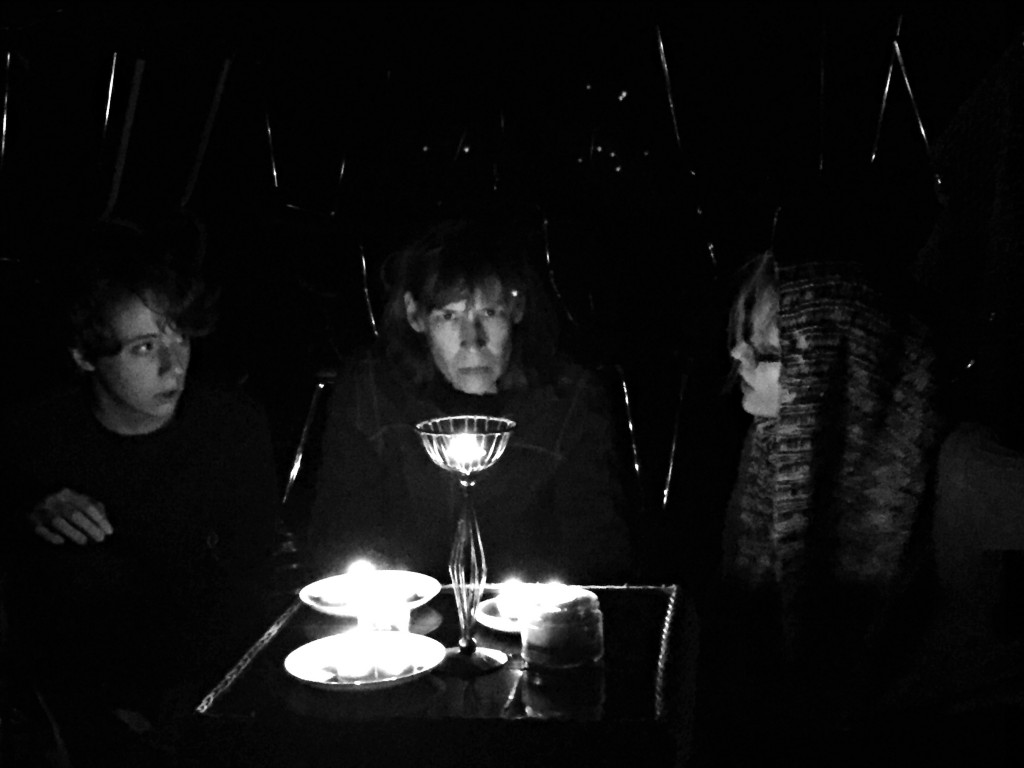 As Mark said, this was a unique opportunity, since we'd probably never get an opportunity to rehearse King Lear by candlelight in the middle of a genuine Icelandic storm again. Without being too on the nose, I think we saw the scene in a new light. In the dark, stakes were heightened, faces were creepier, and everything was just a little uneasy.