The first post on a blog is always a little bit awkward and strange. I've written this one twice now–once I just hated it and trashed it myself, and once, my computer ate my homework (true story). This is the third attempt–and the third time's the charm, right?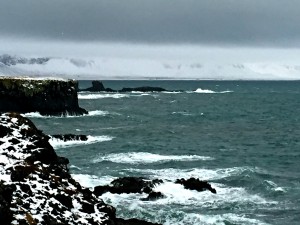 So at this point, I think I'll let this link be the actual introduction to what we're all doing here, and we'll proceed from there. And if you'd like more information on Bryn Mawr College's 360 program in general (and it is a really amazing program), you can check that out here.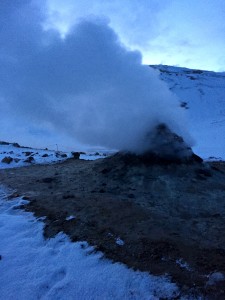 This blog will be about our rehearsal process for our April 2016 production of Shakespeare's King Lear, about the way the show comes together from the technical and production end of things, about the work our students are doing with students at the EM Stanton School in South Philadelphia, and of course, about our upcoming trip to Iceland.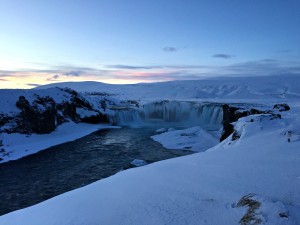 Some of this blog will be written by me, Amy (I'm the production manager for Goodhart, the building in which the Theater Program is housed at Bryn Mawr, and I'm an alumna of the College). But much of it will be written by the terrific students involved in this 360 course cluster–after all, this whole blog is really nothing without their perspective.
I'm also  hoping that Mark Lord, Catharine Slusar, and Katie Croyle might share a bit here. Mark is the head of the Bi-College Theater Program at Bryn Mawr and Haverford and the director of our production of King Lear; Catharine is one of our other fabulous Theater Program faculty members, a professional actor, and our King Lear; and Katie is a recent Bryn Mawr alum and professional actor who will be playing Kent. The name of the actual writer of each post will be listed at the top of the post.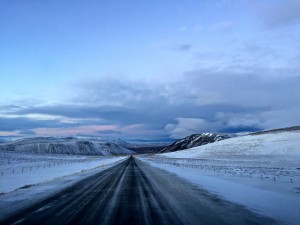 Right now, we're deep in rehearsals for our production of King Lear, and we'll be heading to Iceland on Thursday, March 3rd for some research, cultural exchange, and rehearsal in Iceland's incomparable, dramatic, extraordinary landscape. Over the winter break back in December, Catharine acted as our advance guard, traveling to Iceland with her family to explore and make connections for us. Since then, she's been working tirelessly to plan our upcoming trip, finding amazing places for us to stay and organizing all sorts of meetings and visits for us with Icelandic artists, college students, and middle school students. She also took several hundred photos (because, Iceland), some of which I've inserted for you above. Here are a few more, and you can expect many, many photos to come. Enjoy!